---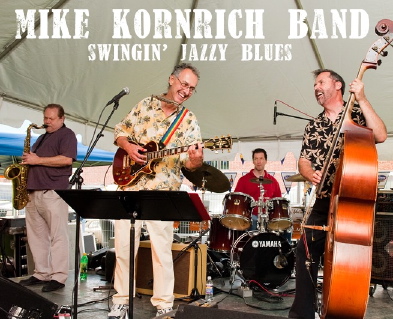 Solo, Duo, Trio, Band 585-734-1044
JOIN EMAIL LIST OR CONTACT: mkornrich@yahoo.com

Available For : Private parties, corporate, trade shows,
television,festivals, clubs, restaurants, libraries, schools,
seniors, kid's parties, weddings, graduation parties, luaus,
cruises, daycares ...

Playing Favorites like : All Of Me, King Of The Road,
Route 66, Jailhouse Rock, Mack The Knife,
Old Time Rock and Roll, Blue Moon, You're Sixteen,
Bad Leroy Brown, Blue Suede Shoes, Crazy. ...
a good variety of classic rock, swing, and classic country.

For Kids : I've Been Working on the Railroad,
Zippedy Doo Dah, Old MacDonald, Rock Around The Clock...


Route 66 / Mind Your Own business / Working Man's Blues"